Tax firms in India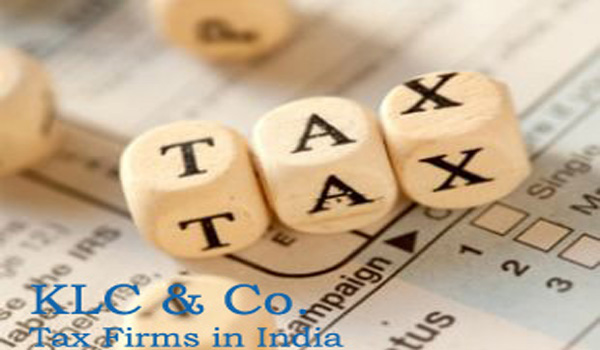 KLC & Co. is one of the leading Tax Firms in India with its branches in Delhi, Madhya Pradesh and Uttar Pradesh. It has vast experience in the field of both Domestic and International Taxation. The firm assists its clients at various phases of their business. Varying from structuring their investment into India, complying with regulations of Reserve Bank of India, Registrar of Companies, Income Tax Authorities, Service Tax Authorities, Value Added Tax Authorities, permissions from Foreign Investment Promotion Board.
The firm assists its clients in:
Direct Taxes:
Assessments & Appeals
Withholding taxes on payments other than salaries
Advising on Income Tax Planning of Corporates & Personal Advisory.
Verification of all payments to vendors for the purposes of determination of correct application of rates and category for deduction of withholding taxes.
Computation of monthly TDS on the basis of above.
Monthly tax reconciliation of the TDS due and deducted.
Preparation and deposit of Monthly challans on or before the statutory due dates.
Filing of quarterly E-TDS Returns.
Filing annual Income Tax return.
Indirect Taxes:
Service Tax

Compiling and calculating the net service tax on output services after taking benefit of Cenvat Credits.
Compiling the data of Cenvat Credits for service tax.
Preparing & Filing of Service tax Returns.
Advising on the issues relating to Service tax.
Consultancy on the maintenance of prescribed records.
Tax Planning as regards the minimization of Service Tax Liability

Value Added Tax

Rendering assistance in registration under VAT
Assistance in claiming input tax credit
Assistance in furnishing tax returns and claiming refunds
Advice on the legal aspects of VAT
Rendering advice on the wide range of issues in relation to tax invoices and retails invoices
Internal Audit and Compliance Reviews
Helping with audit of accounts necessary for a registered dealer
International Taxation & Transfer Pricing
Assistance in deriving at Arms Length Price
Preparation of Transfer Pricing Study
Appeals & Representations before the Income Tax Authorities in Transfer pricing matters
Assistance in filing form 3CEB