Setting up a Company in India
India has become an important destination for investment in India. Infact it has become one of the most favorable destination for setting up a company in India. A foreign company planning to invest into can do so by choosing a mode or structure or entity for registration.
A foreign company can start it business by setting up a company in India or setting up a branch office/project office/liaison office in India. There could also be investment through a Joint venture wherein a foreign company can form an association with an existing Indian enterprise.
Many Foreign Companies choose the mode of setting up a Company in India for investment because it has an added advantage over the other modes.
For instance,  Branch office / Project Office or Liaison Office cannot undertake manufacturing in India.
Further, they are considered as extended arms of the foreign company and tax authorities monitor the transactions between the foreign company and it branch very closely and strictly.
For a Joint Venture you would always need an existing Indian partner which becomes difficult sometimes due to practical reasons and nature of product.
While setting up a Company in India a foreign company actually establishes a separate stand alone entity in India.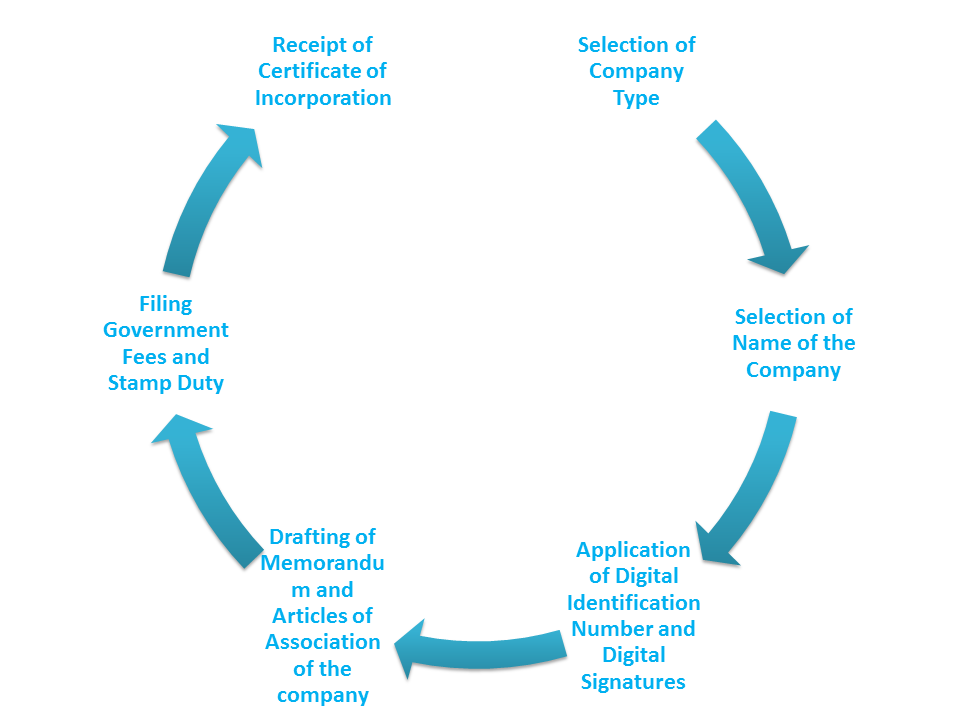 Procedure for setting up a company in India
Each company that needs to be registered in India has to have minimum of 2 directors.
Step 1
Selection of Company Type : Whether it should be a Private Limited Company or Public Limited Company.
Step 2
Selection of Name of the Company: The foreign company needs to provide the proposed names of the company they want to setup in India.
Step 3
Application of Digital Identification Number and Digital Signatures
Step 4
Drafting of Memorandum and Articles of Association of the company
Step 5
Filing Government Fees and Stamp Duty
Step 6
Receipt of Certificate of Incorporation
Documents required for setting up a company in India
1. Copy of Permanent Account Number of all directors / Promoters (Minimum 2, Maximum 200)
2. Copy of Address Proof
3. Latest passport size Photographs of all directors / Promoters
4. Utility Bill (Electricty Bill) of premises proposed to be the registered office.
In case Premises is taken on Rent / Lease ( Rent agreement will also be required)
5. Copy of Mobile bill, telephone bill, electricity bill or bank statement supporting the address proof of all directors/ Promoters
Note: For foreign directors, the documents need to be notarized by authorized notary public in their corresponding country.