Accounting Outsourcing India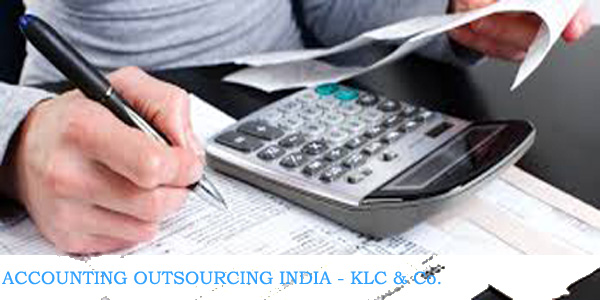 KLC & Co. provides services of accounting outsourcing India for its clients in USA, UK, Germany, France and Australia. KLC has a very experienced team of Bookkeeping & Financial Assistants having knowledge of international accounting principals like US GAAP and IFRS.  KLC provides services of accounting outsourcing India on hourly or fixed rate basis. Please fill in the form and let us know your requirements or contact us at http://www.klcandco.com/contact.
Following are few of the accounts outsourcing services that KLC & Co. provides:
Accounting Outsourcing Services
Cash Flow Management

Budgeting

Cash Disbursement

Fixed Assets, Depreciation and Amortization Schedule
Bookkeeping Outsourcing Services
Accounts Payable Processing

Accounts Receivable Processing

Accounts Reconciliation

Bank Reconciliation
Payroll Outsourcing Services
Pay roll Outsourcing is rendered an easier job when expert KLC chartered accountants handle it. As payroll accounting in any company is based on objective criteria, like time cards/ sheets etc.All that company is left to do is to update any change in pay rates and deductions of individual employees. Outsourcing Payroll Services results in Less paper work and Time Saving apart from the cost saving.
Advantages of Hiring KLC & Co. as your Accounting Outsourcing India partner:
Time saving

Cost Saving

Client can put more emphasis on Core business activities

Analyzing the potential risks in advance

Collection, summarization, and accurate analysis of financial data

Optimization of business resources and processes
Want to know more about our Services or Contact Us?
Sure Do!!